CSA (Community Supported Agriculture/Aquaculture)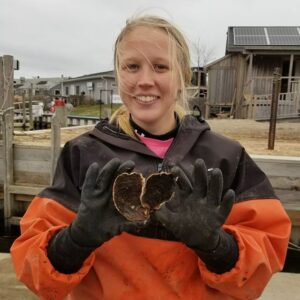 Community Supported Agriculture (or, in our case, Aquaculture!) is an arrangement by which subscribers pay a membership fee up front to the operators of a farm (hatchery!) in exchange for regular shares of produce (oysters!).
We are proud to continue our very own CSA! It is a way for you to have a "share" in the oysters we produce. Joining the CSA means guaranteed fresh oysters, ready for pickup every week.
About CPS:
Why we do what we do
Conscience Point Shellfish, a registered nonprofit corporation in New York State, was founded in June 2013 with the mission to "advance Southampton Town's rich maritime history with modern practices of sustainable aquaculture and ecological stewardship of town waters." We achieve our mission by growing shellfish, which are used by the Southampton Town Trustees to seed local harbors, restore shellfish populations and improve water quality; and by promoting aquaculture through education and experiential opportunities.
Our team is made up of eight board members, two employees, and a few volunteers. Each member has brought different background knowledge to the table helping to create the successful farm we have today!
Frequently Asked Questions
CSA stands for Community Supported Agriculture, or in our case Community Supported Aquaculture! A CSA is a farm share program that allows an investment into local agriculture/aquaculture.
By becoming a shareholder in our farm you are guaranteed fresh oysters at a reasonable cost.
Our CSA is a subscription of oysters for up to 24 weeks.
By joining our CSA you are helping to spread the word about the benefits of aquaculture.
CSA pick up will by appointment from 9-12 from the last Saturday in May to the first Saturday in November. You just let us know by the previous Wednesday how many oysters you want.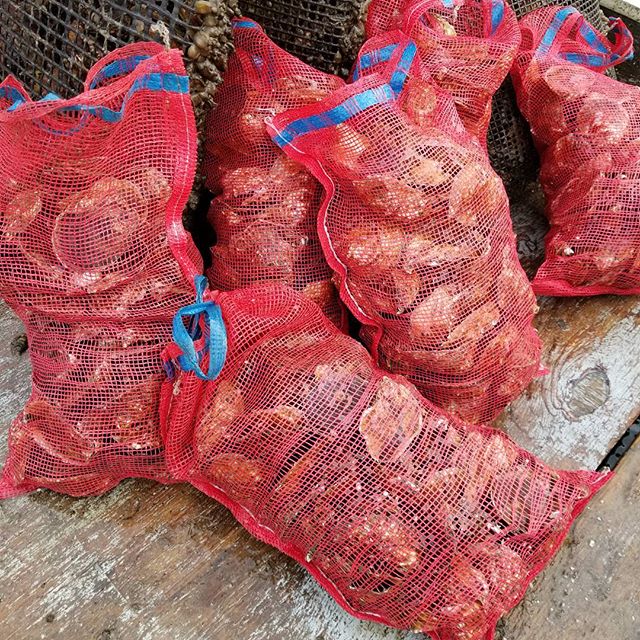 Benefits
Receive a dozen free oysters for every friend you refer that joins our CSA!
Join an up-close and personal tour, for two to four people, of our facility and field. Learn about operations and the benefits of aquaculture.
Membership
Once again, same delicious oysters; and now, three convenient levels!
GOLD:  $300 for 300 oysters!
SILVER:  $230 for 200 oysters!
BRONZE:  $130 for 100 oysters!
Available every week from the last Saturday in May to the first Saturday in November.
You choose how many you want and which Saturdays you want them.
NEW: Got hungry? Having a party? Interested in more?
Add oysters at the same price after you have finished your 100, 200, or 300!
Pickup by appointment from 9-12 on Saturdays
Pay Online
Make your secure online payment with any credit or debit card. Transactions are processed securely at Paypal.com. You do not need to be a Paypal member–after selecting your membership level and amount below, you will be taken to a payment page at Paypal.com. Simply click the button on that page labeled "Pay with A Credit/Debit Card" and you will be prompted to enter your payment information.  You do not need to download and complete the CSA Registration Form with this option.
Pay by Check
Click here to download and complete the CSA Registration Form.  Make your check payable to Conscience Point Shellfish and mail it and the completed form to the address on the form.
* All sales are final. No refunds or exchanges can be given.